Skip to Content
Bringing Back the Classics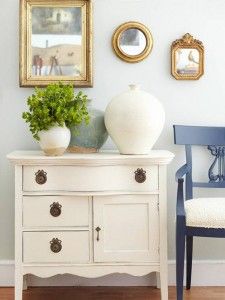 You've heard the phrase "just wait 20 years, that trend will come back!" And they do, but it's important to keep in mind, not without some modification and updating!
Here are 4 classic trends making a comeback!
1. Antique gold and brass – This is a timeless classic metallic coming back in a more muted tone. Not the same brass of the 80s and early 90s, but a duller less harsh version. You may have some old frames that you took down at the turn of the century because they were looking rather dated. Well, now's the time to dig them out. Too shiny? Just Google "Brass too shiny" and see great methods for taking down the shine and giving an aged look. Arranging frames in groupings rather than one here, and one there, will help create a visually interesting theme!
2. Lace – Slowly but surely lace is creeping back in. Now wait! Don't run and grab the old lace table cloth and throw it on the dining room table. It's important to give lace an updated look so as not to look like your grandmother's attic. Pair lace with things that are modern like bold colors and and other patterns. Use it on a wall or as a motif on a piece of furniture.
3. Sunburst Mirrors – These are really unique and are a nice addition to your decor. If you have one flaunt it, if you want one, a simple Google search will turn you on to hundreds! I haven't found 2 alike styles yet. These are also really hot in the antique gold finish too!
4. Peacock – This motif has been gaining popularity for a little while now. The peacock can thank the coordinating jewel tone colors emerald, teal, and "peacock" blue for becoming such a huge hit over the last few years. Consider it a sassy animal print! Make it fresh by pairing it with yellow or lime green.