Skip to Content
Color of 2014 Announced!!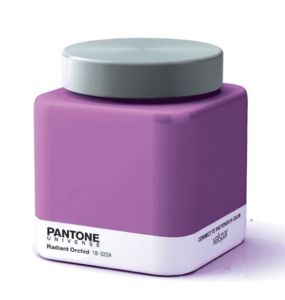 And the color of the year is… Radiant Orchid!! (Pantone – 18-3224)
It may look like a tricky color to incorporate but it can actually be pretty diverse. On the surface it seems like a very feminine, flowery color but depending on how it's used it can be trendy, sophisticated, subtle, bold, and even masculine!
Let's start with extreme! For a super bold room that's trendy and fun, use Radiant Orchid monochromatically (various shades of the same color). Sure it's a commitment, but whoa, what a way to go!
Adding straight lines as in this couch and chair, and a geometric rug gives you a bold, modern look that is both masculine and feminine.
If you're looking for less commitment, use Radiant Orchid and similar shades more sparingly with grays, beiges, whites, and metallic tones. These pairings give Radiant Orchid a sophisticated look and tone down it's feminine qualities.
Still not sure about this color? Start small. The nice thing about any 'color of the year' is that you'll be able to find it everywhere! Start with hand towels, accessories, or throw pillows – things that require less commitment!